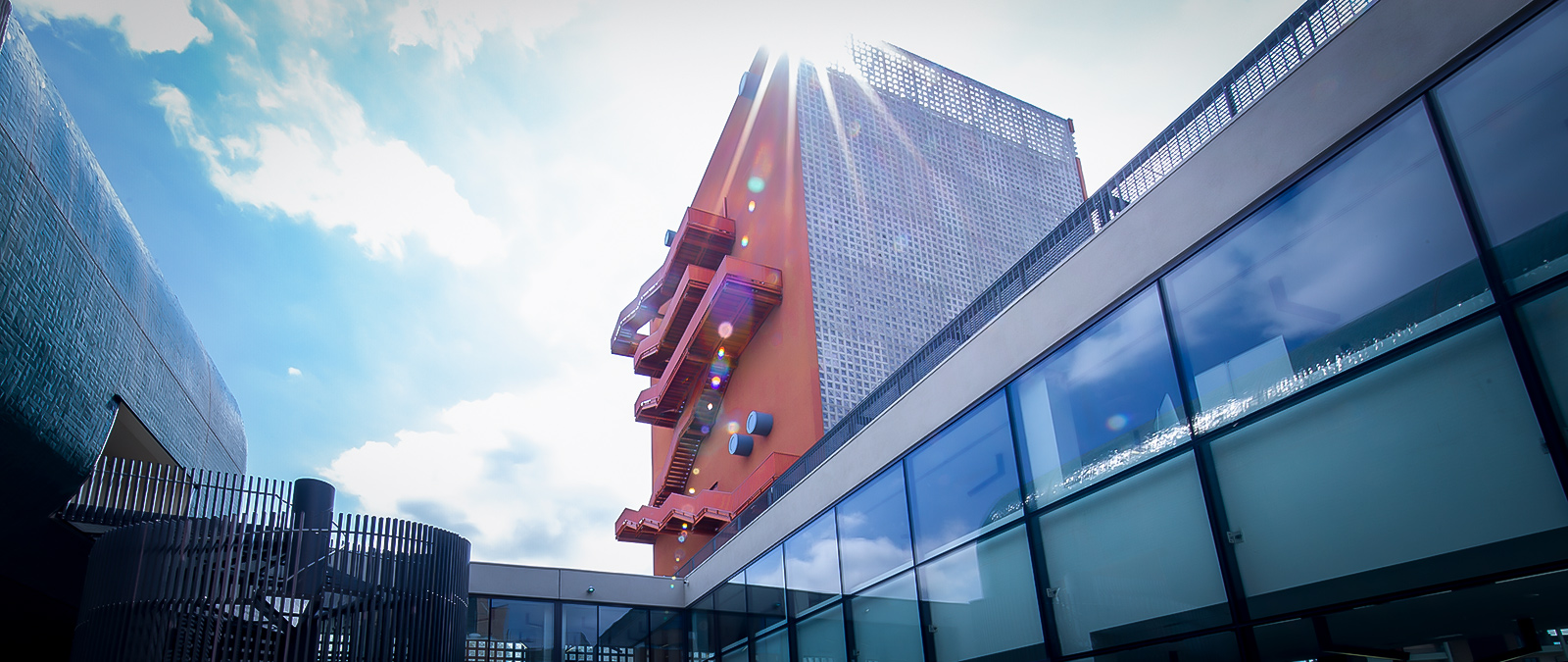 March 23
9.00-10.20 (CET)


Room 511
Rina Yunita Sitorus, INTERNATIONAL SCHOOL OF BUSINESS HAN UNIVERSITY OF APPLIED SCIENCES, THE NETHERLANDS
Understanding Public Relations

Practices in Classical Music Industry in European Context While PR in pop music is something that you get to see every day, not too much focus is given on PR in the classical music industry, while this part of the industry is very relevant especially for the European market. The main question to answer here is how to reach out to the younger audience as the market is quite stagnant while new musicians and recordings keep on coming up. Based on the lecturer's experience working as a PR professional in this industry, the lecture will discuss PR strategy and tactics as well as best practices in the music industry from the record label point of view regarding, e.g., how to create a general strategy to approach and become relevant to the younger audience/market, and tactics to apply for each musician/recording.


Room 531
Marta Marcheva, ECOLE DE COMMUNICATION PARIS, FRANCE
Luxury Storytelling: Aligning Heritage with Innovation

In the context of democratization and digitalization in the luxury industry, finding the right balance between protecting their heritage and innovating their strategies becomes crucial for all luxury brands. Communication and in particular meaningful storytelling play a key role in this process.


Room 541
Jolanta Derkevica-Pilskunga, TURIBA UNIVERSITY, LATVIA
Crisis Communication in Insane Conditions

Fast, reliable and authentic - these are the keywords of today's crisis communication, especially in the digital environment. There will be those who will adapt, because it is not always possible to manage everything at once. Let's look at the aspect of crisis communication and management, as well as the risks, the role of the speech person, the importance of the domino effect, as well as cooperation with the mass media. All this by highlighting the "madness" picture, trying to deduce how it affects decision-making. Businesses are left to adapt to this era of "madness", where only 12 people in the world have taken care of spreading false information about vaccinations. The division of society, suspicion and lack of perception have contributed to its disintegration into tragicomic bubbles. So far, the good news is that confidence in businesses is growing, which should also be exploited when creating content.


Room 521
Ana Adi, QUADRIGA UNIVERSITY OF APPLIED SCIENCES, GERMANY
Public Relations as Social Responsibility

This talk proposes that public relations practitioners approach the profession with personal responsibility and accountability, and adopt reflective practice as a means to address long-term impact. In doing so, this lecture will review the main theoretical approaches and current trends supporting this change of role.


10.30-11.50 (CET)


Room 511
Don Zwiers, UNIVERSITY OF LEIDEN, THE NETHERLANDS
Corporate Communication: Cultural Awareness for an Intercultural Approach

Hofstede's cultural dimensions have laid the foundation of intercultural research with respect to different cultural values. How intercultural communication can be optimized is of utmost importance due to the increasing process of globalization. From a sociological as well as an anthropological perspective, intercultural awareness is at the heart of gaining a better understanding of corporate communication in an increasingly diverse working environment. Students are introduced to the main dimensions that Hofstede has set out for intercultural communication as well as a tool to assess these dimensions and compare them based on their own cultural perception and different case studies.


Room 531
Sarah Vierstraete, HOWEST UNIVERSITY, BELGIUM
The Hunt for Visual Trends in Communication

Our world is constantly changing and so is visual communication. From the history of memes or the arrival of the newest emoji, to the colour of the year or the rise of virtual empathy and the power of nostalgia. Where do these trends come from and how do they challenge brands and content creators? This lecture aims to make your eyes pop, takes you on a rollercoaster through visual trends in a digital landscape and gets you inspired for the world of tomorrow.


Room 541
Andy Embo, LEUVEN LIMBURG, BELGIUM
Marketing Strategy and Brand Positioning

This lecture delves into how to write a good positioning statement after explaining the concepts of marketing, brand equity and marketing strategy. The concept behind the Brand Equity Model is simple: in order to build a strong brand, you must shape how customers think and feel about your product, and build the right type of experiences around your brand. In this context, the positioning statement is critical as marketers try to summarize the whole positioning in one sentence.


12.00-13.20 (CET)


Room 511
Jolanta Guzaite Quintus, VILNIUS UNIVERSITY, LITHUANIA
Understanding your Target Audiences: An Empathy Map, Needs and Creative Strategies

An in-depth understanding of the target audience is at the heart of corporate and brand communication. An empathy map is a useful tool that helps to understand people, how they think, how they feel and what they need. From audience insights creative strategies are born. The lecture will provide students with knowledge on empathy maps. A special emphasis will be placed on the analysis of successful campaigns that were based on insights into people, also on crisis situations that escalated due to lack of empathy for the target audience.


Room 531
Mats Heide, LUND UNIVERSITY, SWEDEN
Strategic Listening

There is a great value in listening. When others confirm us and we feel listen to, we become more engaged and positive to the person that is listening. Still, most organizations spend 90 percent of the communication to speak, inform and distribute information to various stakeholders. Listening is often taken for granted and ignored. In other words, listening is the forgotten part of communication. Excellent communication departments are engaged in strategic listening. But how do organizations manage to develop a strategic listening? This lecture will present a framework that can be used to initiate and develop an organization's strategic listening.


13.30-14.50 (CET)


Room 541
Ismael Arinas Pellon, UNIVERSIDAD POLITECNICA DE MADRID, SPAIN
"They didn't get it!" Narrative Choices in Seeking Angel Investor Funding

Angel Investors (individual capitalists) do not follow the same investment criteria as Bankers or Venture Capitalists (corporate capitalists outside the banking industry) when backing business plans. Suitable stories play a more important role in angel investor funding than in other types of capital raising. With video clip examples of business pitches, we will look at what must be avoided and what is essential in these persuasion stories.