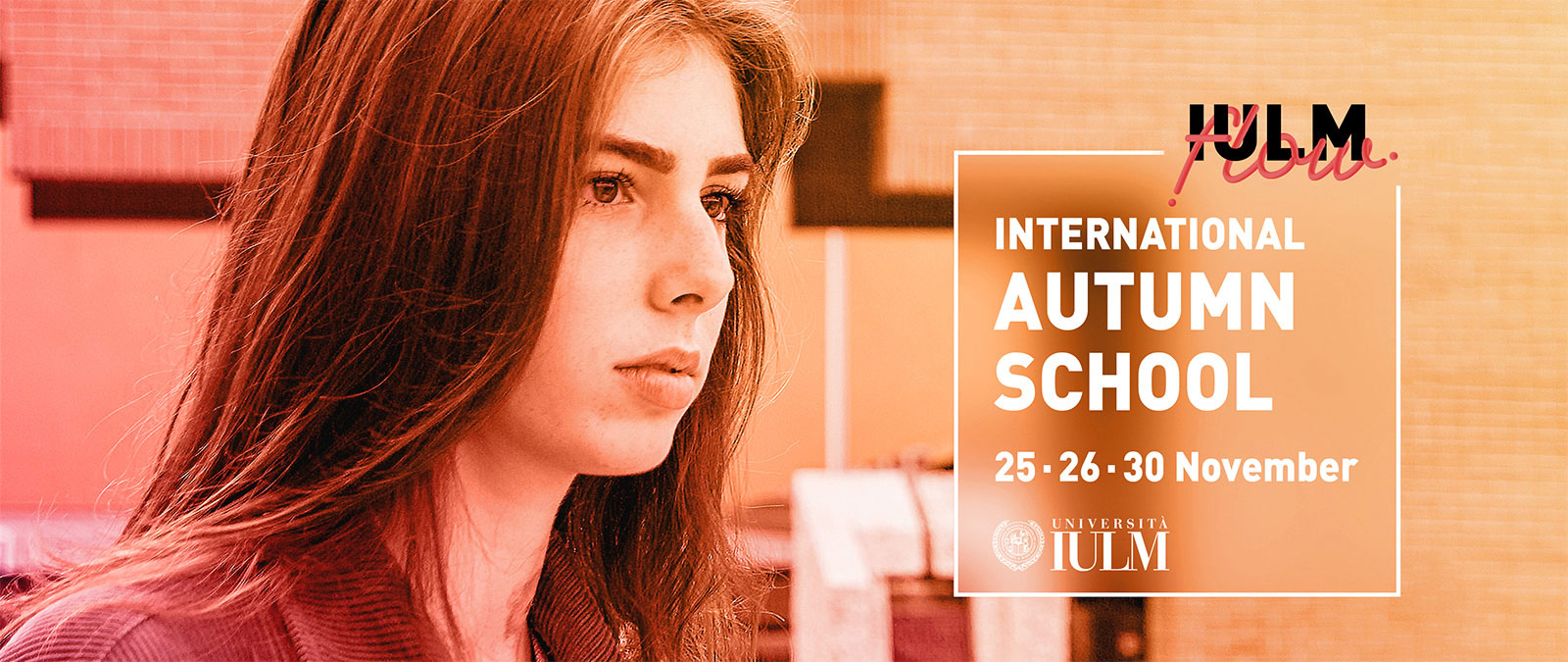 International Autumn School: the lessons
From 24th to 30th November don't miss IULM Flow's International Autumn School - Global Trends & Communication Management.
Six lessons, in English, held by the teachers of our University together with guests and professionals of international standing.
The topics covered will be those of international marketing, Communication Management and Global Trends.
Discover on this page the program of the lessons and subscribe to the International Summer School of IULM Flow!
Programme:
Wednesday 25th November

13.15 - 14.45 Prof. Emma Zavarrone, CO.ME.T.A. : Textual Analytics & Covid19.
15.00 - 16.30 Prof. Riccardo Manzotti, The mind outside the head what is our mind made of and why this is key for media, society, and life.
16.45 - 18.15 Prof. Francesco Massara, Can Marketing be ethical?
Thursday 26th November
15.00 - 16.30 Prof. Mazzei and Prof. Gemmo, Diversity and inclusion: Vodafone Italia, a history of commitment.
16.45 - 18.15 Prof. Andrea Miconi, Digital Surplus: Three Challenges for Digital Labor Theory.
Monday 30th November

13.15 - 14.45 Prof. Vincenzo Russo and Dott. Giorgio Gabrielli, Neuromanagement